Heeft u extreme wateroverlast en staat uw kelder, garage of kruipruimte onder water? Of heeft het zo hard geregend dat het hele schoolplein blank staat? Onze vacuümwagens (ook wel zuigwagens) helpen u bij het leegzuigen van overstroomde ruimten of volle putten. Overstromende putten voorkomen? Dan kunt u ook voor regelmatig onderhoud bij ons terecht. Met onze compacte vacuümwagens (zuigwagens) bereiken wij gemakkelijk elke locatie.  
Het plegen van regelmatig onderhoud voorkomt overlast en beperkt eventuele schade. Laat daarom per kwartaal een vacuümwagen (zuigwagen) langskomen voor het onderhoud van uw pompput of straatkolk. Waarom wachten tot overlast en schade? Neem contact met ons op om een jaarlijks abonnement te bespreken.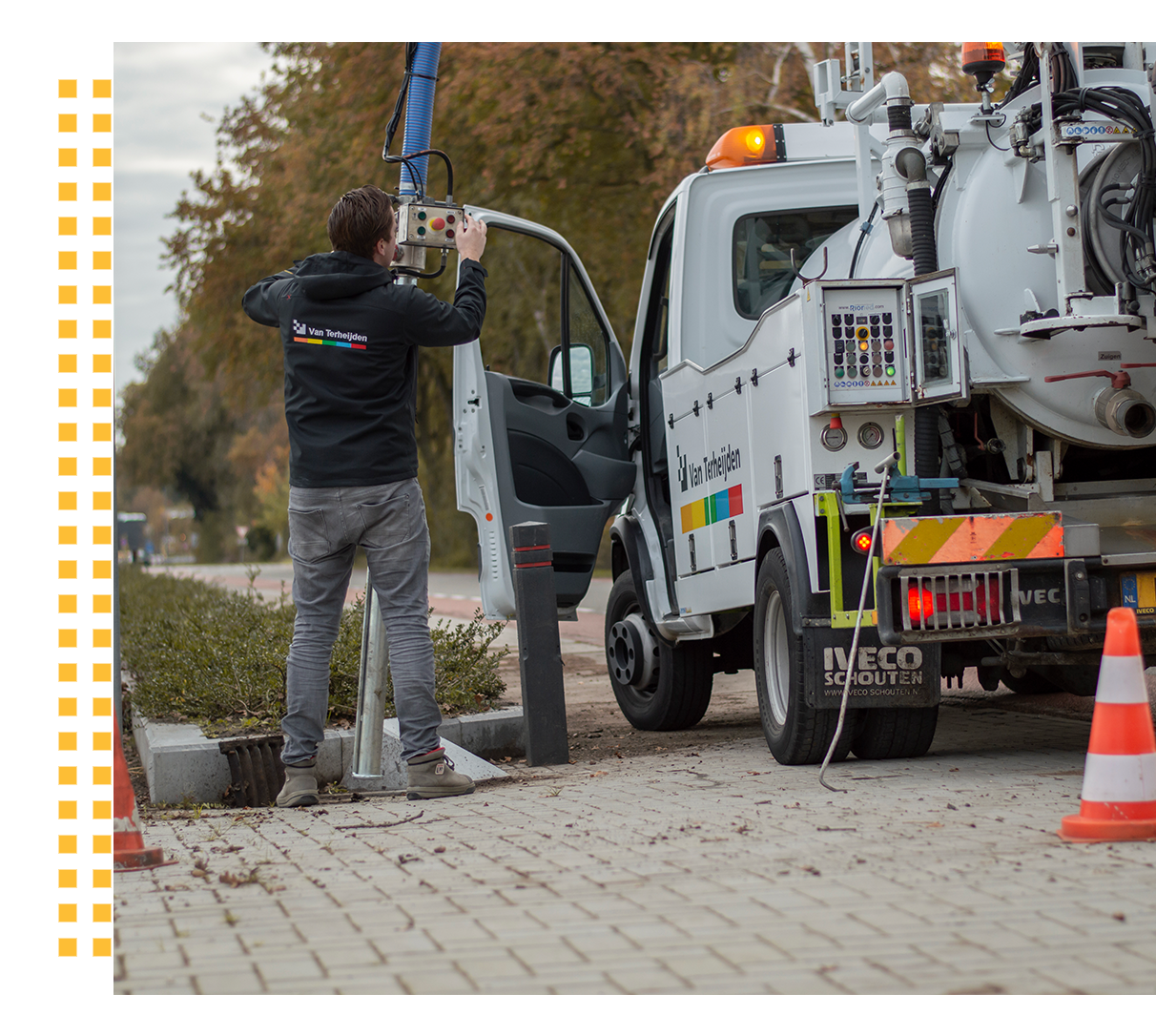 Heeft u een eigen horecazaak? Dan is het verplicht om gebruik te maken van vetafscheiders. Met een vacuümwagen legen wij deze vetputten voor u en voeren we het afval netjes af. Uiteraard gevolgd door een nauwkeurige rapportage. Neem contact met ons op voor een passend abonnement.
Van Terheijden Rioleringsbeheer is u graag van dienst. Wij helpen zowel particulieren, bedrijven, scholen, zorginstellingen, (semi-)overheden en vastgoedbeheerders in Brabant en Zeeland, van Tilburg tot Goes.
Voor meer informatie kunt u altijd contact met ons opnemen!