RIOOL VERSTOPPING
Is uw riool of gootsteen verstopt? Laat uw riool dan snel ontstoppen door onze rioolservice. Van Terheijden heeft jarenlange ervaring in het ontstoppen van rioleringen. Van toiletten tot gootstenen en afvoeren. Met onze 24/7 service verhelpen wij uw verstopping snel en effectief.
RIOOL VERSTOPT? WIJ LOSSEN HET OP!
Borrelt uw gootsteen? Is uw riool verstopt? Dreigt er een calamiteit of, erger nog, is die er al? Dan bent u bij ons aan het juiste adres! Onze monteurs staan 24/7 voor u klaar, snelle service, betrouwbaar en met garantie om uw verstopte gootsteen te verhelpen. Wij helpen u bij het ontstoppen van uw riool, of het nu van een toilet, keuken, bad, douche of wat anders is. Wij lossen uw calamiteit vandaag op en voorkomen het probleem van morgen.
SPECIALIST IN RIOOL ONTSTOPPEN
Van Terheijden heeft jarenlange ervaring met rioolverstopping en heeft zich daarmee opgebouwd tot dé rioolspecialist in uw regio. De specialisten staan klaar voor onder andere een verstopping van uw afvoer, wc en gootsteen. Naast verstoppingen, adviseren en inspecteren onze specialisten uw riolering om terugkomende problemen te voorkomen.
Uw riool laten ontstoppen?
Als de verstopping van uw afvoer opgelost is, reinigen we de afvoer zodat de kans op herhaling minimaal is. De kosten van het verhelpen van een verstopte wc is afhankelijk van de situatie. Na het onstoppen door onze rioolservice ontvangt u van ons een rapport met alle werkzaamheden en kostenplaatje.
Grondige reiniging bij een verstopt riool door een ontstoppingsbedrijf vermindert de kans op een terugkerende verstopping! Bij normaal gebruik krijgt u van ons twee maanden garantie. Dat is wat Van Terheijden Rioleringsbeheer onderscheidt!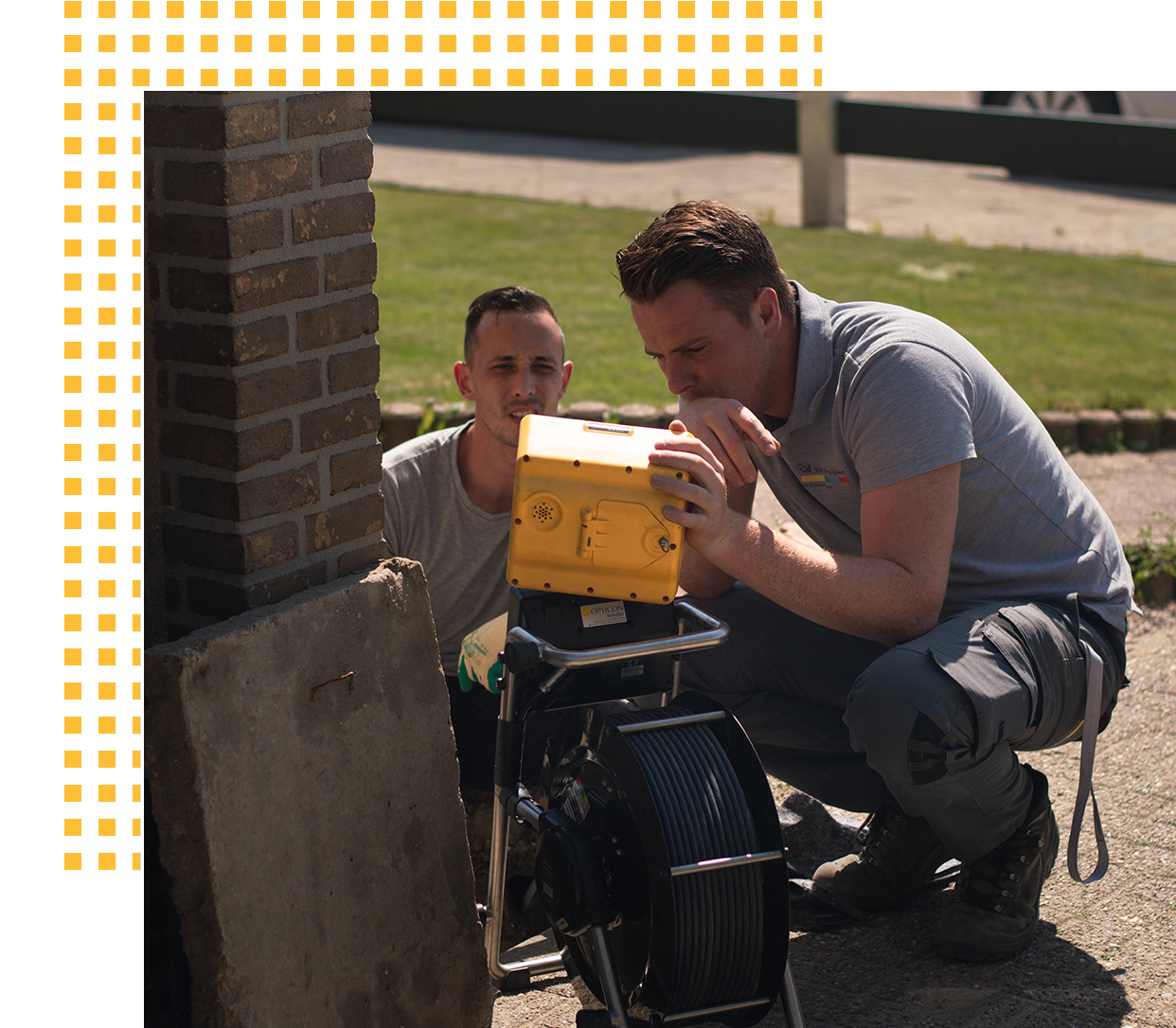 Van Terheijden Rioleringsbeheer is u graag van dienst bij het ontstoppen van uw riool. Wij helpen zowel particulieren, bedrijven, scholen, zorginstellingen, (semi-)overheden en vastgoedbeheerders in Brabant en Zeeland, van Tilburg tot Goes.
Voor meer informatie kunt u altijd contact met ons opnemen!