Terreinonderhoud bij Van Terheijden Rioleringsbeheer bestaat uit het onderhouden van buitenputten en straatkolken van uw parkeer- of bedrijfsterrein. Door regelmatig terreinonderhoud te plegen voorkomt u overvolle putten en wordt overlast van regenwater geminimaliseerd. Uw parkeer- of bedrijfsterrein blijft hierdoor altijd goed bereikbaar. Dit geldt voor alle soorten parkeer- of bedrijfsterreinen. Maakt u daarnaast geen zorgen over de planning, want wij houden zelfs bij wanneer het onderhoud gepleegd moet worden! Neem contact op voor een offerte op maat.  
VERSTOPTE BUITENPUT SCHOOLPLEIN
Een schoolplein heeft veel verschillende buitenputten. Wanneer een buitenput verstopt raakt loopt u het risico dat het schoolplein blank komt te staan. Dit geeft veel overlast voor niet alleen uw personeel, maar ook voor de kinderen en ouders. Voorkomen is altijd beter dan genezen. Laat de buitenputten daarom regelmatig onderhouden en legen om te zorgen dat uw schoolplein altijd in goede staat blijft.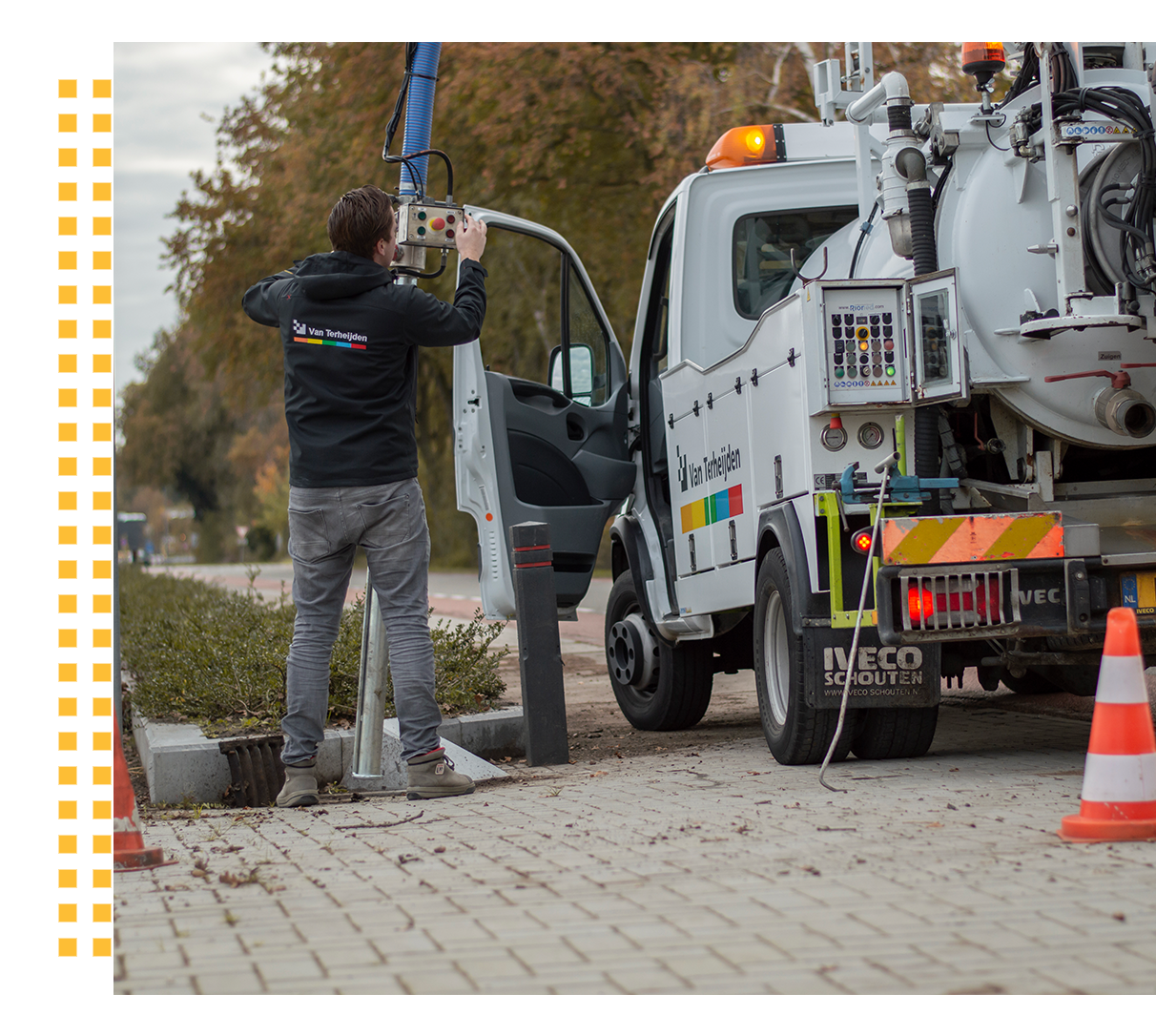 Uw parkeer- of bedrijfsterrein onderhouden wij met behulp van onze vacuümwagens. Met deze wagens kunnen wij buitenputten en straatkolken leegpompen. Het water voeren wij vervolgens netjes af. Door onze compacte voertuigen kunnen wij bijna alle locaties bereiken. Ook parkeergarages.
Van Terheijden Rioleringsbeheer is u graag van dienst. Wij helpen zowel particulieren, bedrijven, scholen, zorginstellingen, (semi-)overheden en vastgoedbeheerders in Brabant en Zeeland, van Tilburg tot Goes.
Voor meer informatie kunt u altijd contact met ons opnemen!